With International Women's Day coming up we thought it would be best to hear from our colleagues on what it feels to be a woman in Scientia.
We talked about how it is working at our company and what it means for them to be a part of the Fintech industry. They also spoke of what they wish for the future of women will look like and what should be done.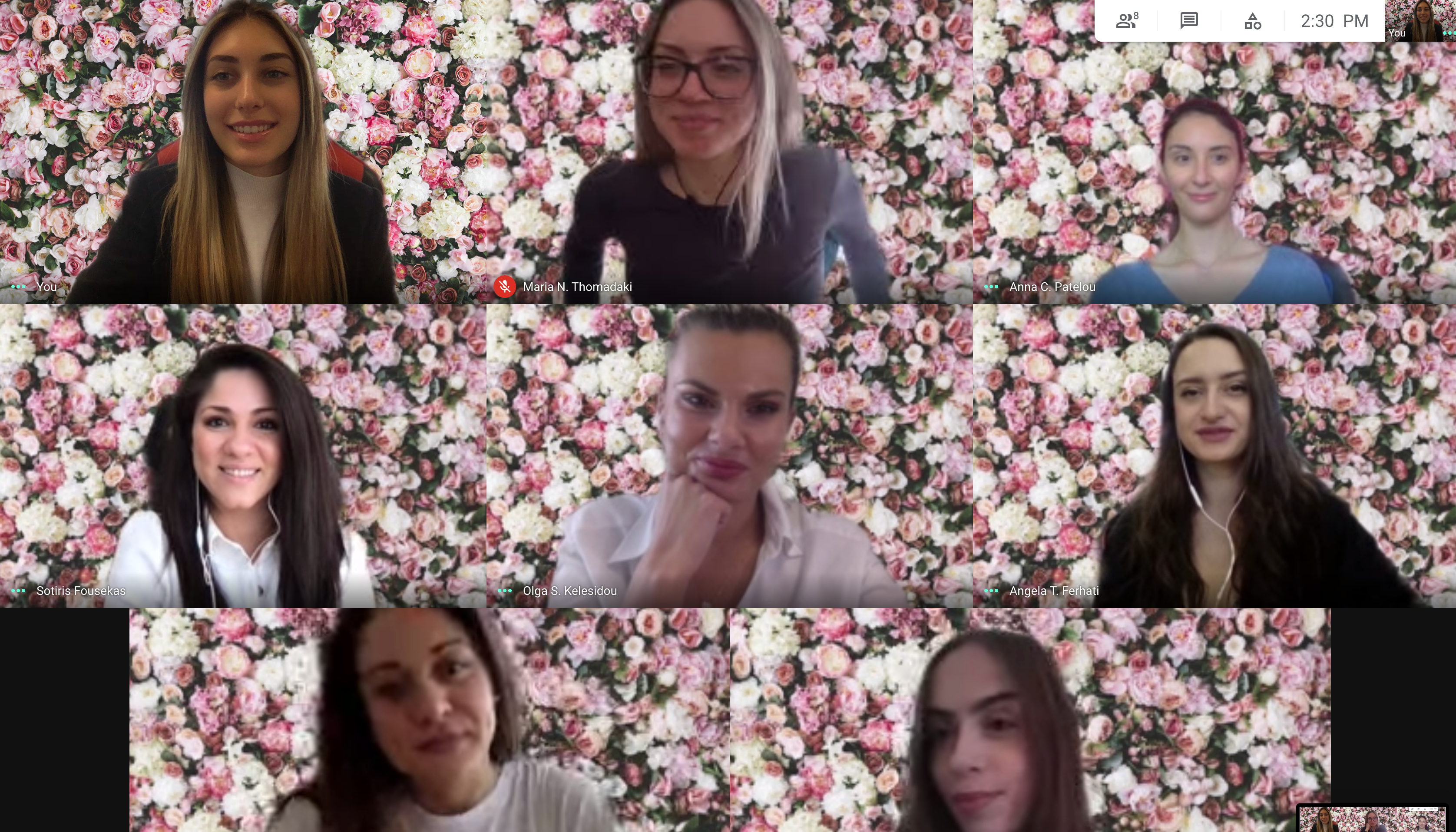 Here's what they had to say:
Olga, VP of International Banking Compliance
The Fintech Ecosystem is undeniably a world created and led by men. I am a woman working in Fintech for almost 10 years.
Many days it has felt like being a bright pink Fintech unicorn among a herd of white ones and at the same time always being treated with nothing but respect.
As women we must acknowledge our differences as a foundation to build our empowerment in any field. We should never hesitate to add our more creative point of view in any subject. That is exactly what the Fintech mentality represents, dare to think differently and speak your ideas freely. The only thing matters in the end is how smart it is.
Maria, Associate FinTech Analyst
It is widely acknowledged that Fintech is a male dominated field and women are under-represented. This is a problem that needs to be addressed sooner than later as the industry grows and more people join the workforce.
We need companies to support diversity because this is the only way to create a collaborative ecosystem that's best for business.
My advice to all women out there aspiring for a career in Fintech, is to find a company that values diversity, invests in young women and go for it no matter how challenging it might seem. Our company, Scientia is actively campaigning to tackle diversity, which will hopefully encourage many other firms to follow suit.
Constantina, Personal Assistant to CEO
It's a blessing to be a part of Scientia's team for 10 years now.
A team that respects and treats everyone equally allowing them the same opportunities to excel.
As a woman in fintech and a mother of 2 children I always feel supported because they understand how challenging it is to combine both.
Maria, Associate FinTech Analyst
Working in the fIntech is an exciting industry to be part of.
Working in Scientia as a wοman makes that experience all the better, because of the inclusive environment.
No matter your gender identity without worrying about mistreatments of any kind!
Erenia, VP of Business Development
This day is all about celebrating the strong women, never afraid to be their true, authentic selves and speak their minds loudly.
May we fill this Fintech ecosystem with women, always being their true authentic selves as such!
Anna, FinTech Analyst
I strongly believe that technology is a big part of the century we are living in. This scientific section offers new job opportunities and avenues for economic advancement for those who are working at it.
At Scientia Consulting I work as a Fintech Analyst, and I belong to a great team which also includes women. Each and every one of them plays an important role. From all of those who work with me in order to successfully proceed with the tasks that are delegated to us, to the new data we have to analyze, and the knowledge that we get every single day, I believe we all bring something new and different to the industry named "Technology".
For me, it is of paramount importance that being a woman is not a restriction in my field.
At Scientia regardless of our gender we openly express ourselves, are given the tools to explore Fintech and evolve.
We have so much to learn and conquer in this field but all together and united I am more than sure that we can do it!
Domniki, Business Development Associate
At Scientia I never felt intimidated by the seemingly overwhelming Fintech information. Instead, I felt supported in developing my own voice.
Angela, Client Success Associate
Fintech for me is like a one-of-a-kind field to work for. There are endless things you can learn giving the opportunity for both personal and career development. But although this field seems to give equal opportunities to both genders, there is a lack of diversity when it comes to women working in Fintech.
Throughout my career in Fintech and sales as well, I have mostly cooperated with men. I have been treated equally, but I believe that having more women will bring a new era of ideas and equality.
More understanding for women in certain areas can definitely bring in better results! After all, when someone feels understood and valued new ideas kick in!
Here's to the day when this post will become obsolete and every day will be women's day. Or more importantly gender parity day!