Which is your target audience?
What customer segment does your digital bank cater to most? Is it all customers across all ages or is it an ultra specific customer base, making you a niche bank?
This is one of the most important questions that digital banking teams need to have answered before they begin designing products for their customer base. They need to know which segments of the market they need to target which immediately influences the digital offerings they will design and in many cases the design.
The user experience (UX) is an area that is heavily affected by your target audience. For example, Millennials might need simpler and quicker user journeys, while a target audience of track drivers might have different banking needs. Not definitively knowing your audience can easily lead to failure to understand the needs of the customers you wish to cater to can easily lead to unsuccessful product rollout.
However, there are a few digital banks who have gone to great lengths in identifying their primary audience. We are referencing digital banks that cater specific customers. These 7 financial institutions have narrowed down their customers' audience to a certain segment aiming to cater their needs almost exclusively.
Daylight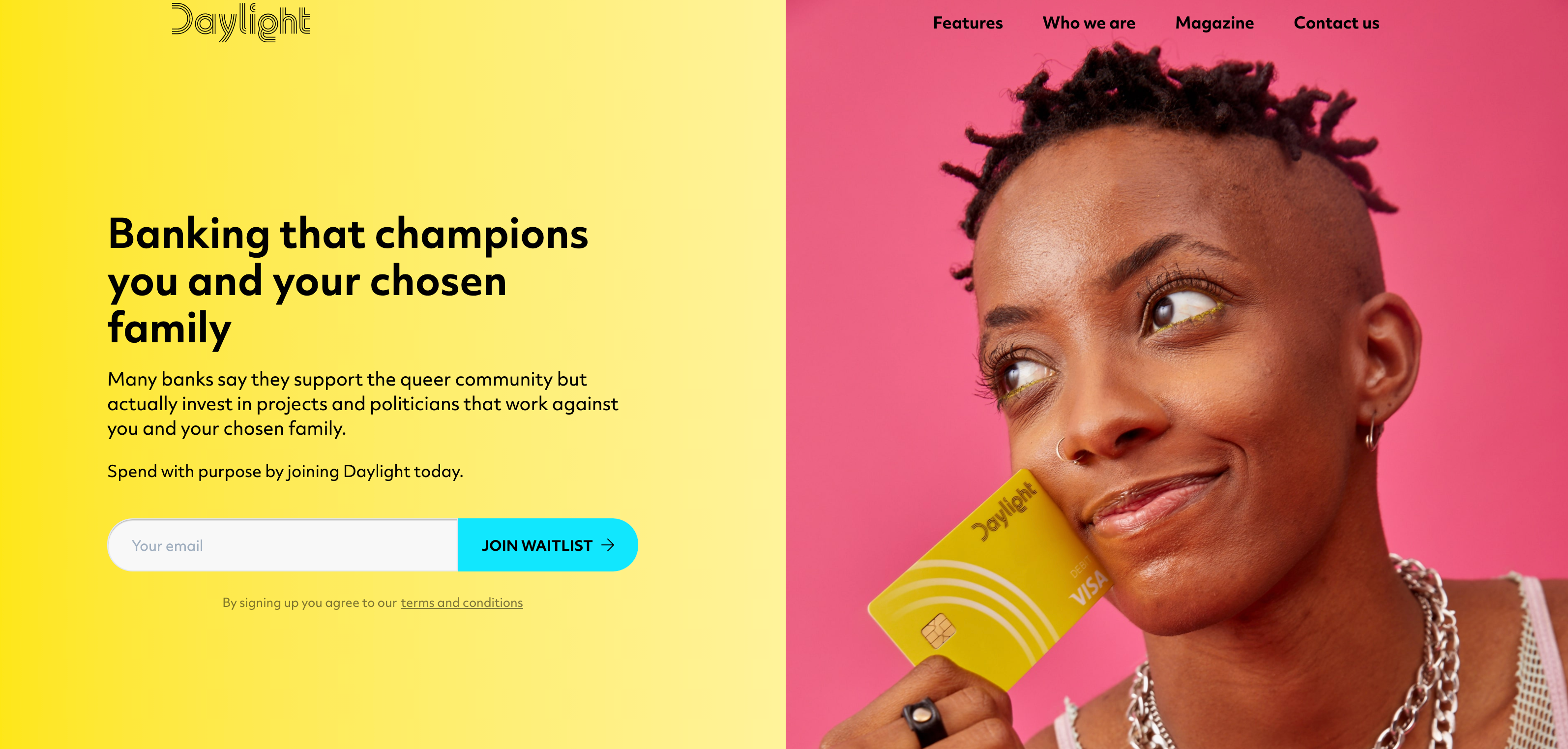 Source: Daylight website
This digital bank wishes to cater the needs of the LGBTQ+ community, having understood the customers' pain points regarding their daily financial needs. According to CEO Rob Curtis two of these pain point are that transgender people have unique needs around identity as they often fail the KYC process or receive higher rates of mortgage declines to same-sex couple. To alleviate these the Challenger offers a tailored range of products and services. One example of that is letting customers choose how they want to be called and their pronouns from the very first step, the KYC.
Another is the Set a Savings feature catering to transgender people. Specifically customers, once the bank goes live, will be able to create goals for their transitioning surgery. The Challenger bank couples that digital feature with helpful tips on the average cost of a top, bottom, hair removal or facial feminization surgery as well as a customizable amount to save each week and projected target date for completion.
First Boulevard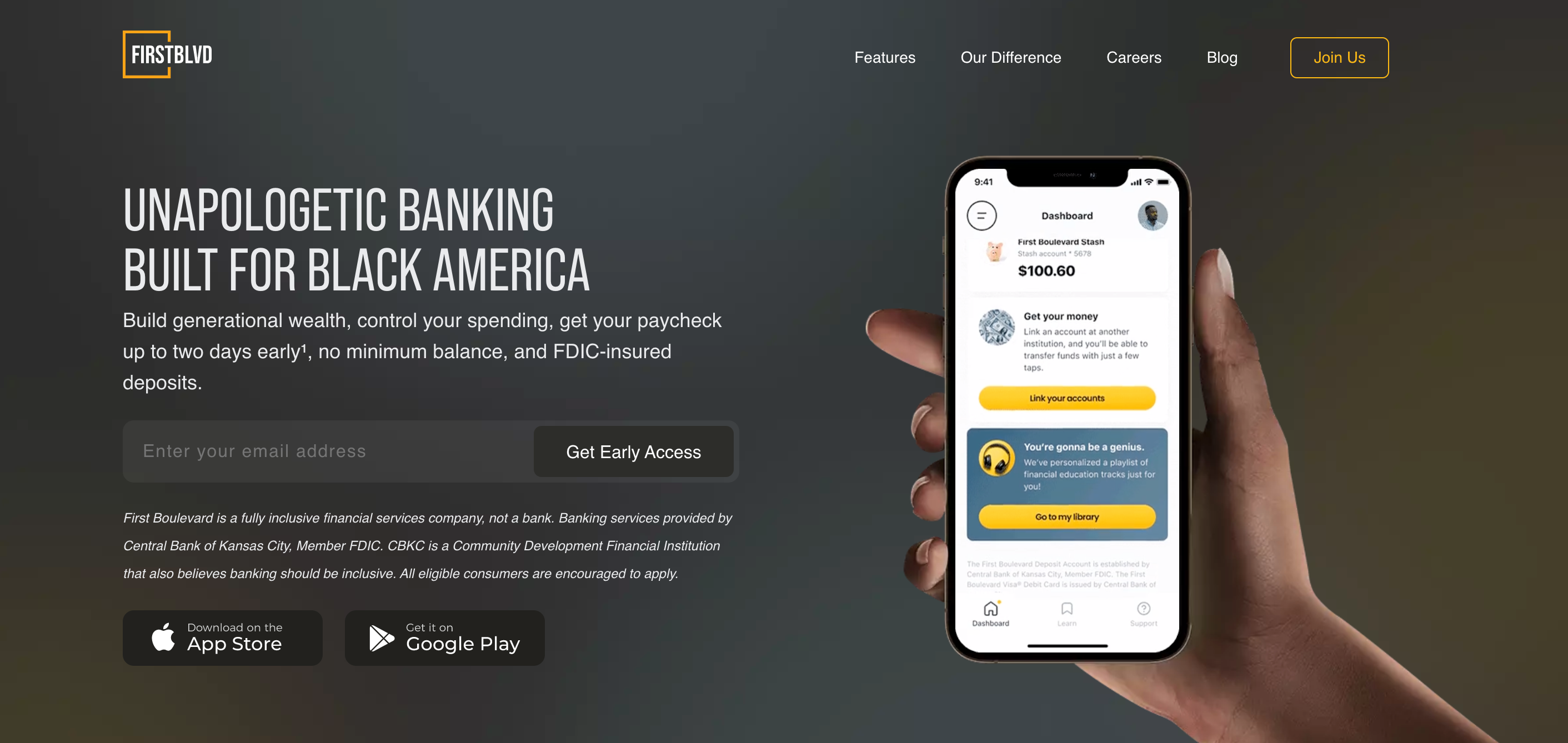 Source: First Boulevard website
The Kansas bank as stated in their website offers "Unapologetic Banking Built for Black America". The bank primarily catering Black Americans was founded to serve the largely underbanked black community with products and services directly designed and built from listening to their needs.
"The solutions that Black America needs must be financially focused and developed within our community", says co-founder and CEO Donal Hawkins of the bank. Besides offering 2 days early payday, no overdraft fees and a cash-back for spending in African-American business, First Boulevard hopes to educate their customers. They offer an enlightening 24/7 financial education program through courses that will help customers understand and manage their daily finances.
Panacea Financial

Source: Panacea Financial website
Panacea Financial announces its financial products as "Banking built for doctors, by doctors". This financial institution caters to the specific customers: young doctors in America. Whether medical students, residents or attending physicians, customers of Panacea can take advantage of products and services created to match their unique needs.
They can open checking and savings accounts as well as apply for personal loans according to the stage of their career), medical student loan refinance, practice loans and even insurance. From the earlier stages of their medical career until they are fully certified, aspiring young doctors can do their everyday banking with a bank that has been founded to meet their financial needs completely.
Navy Federal Credit Union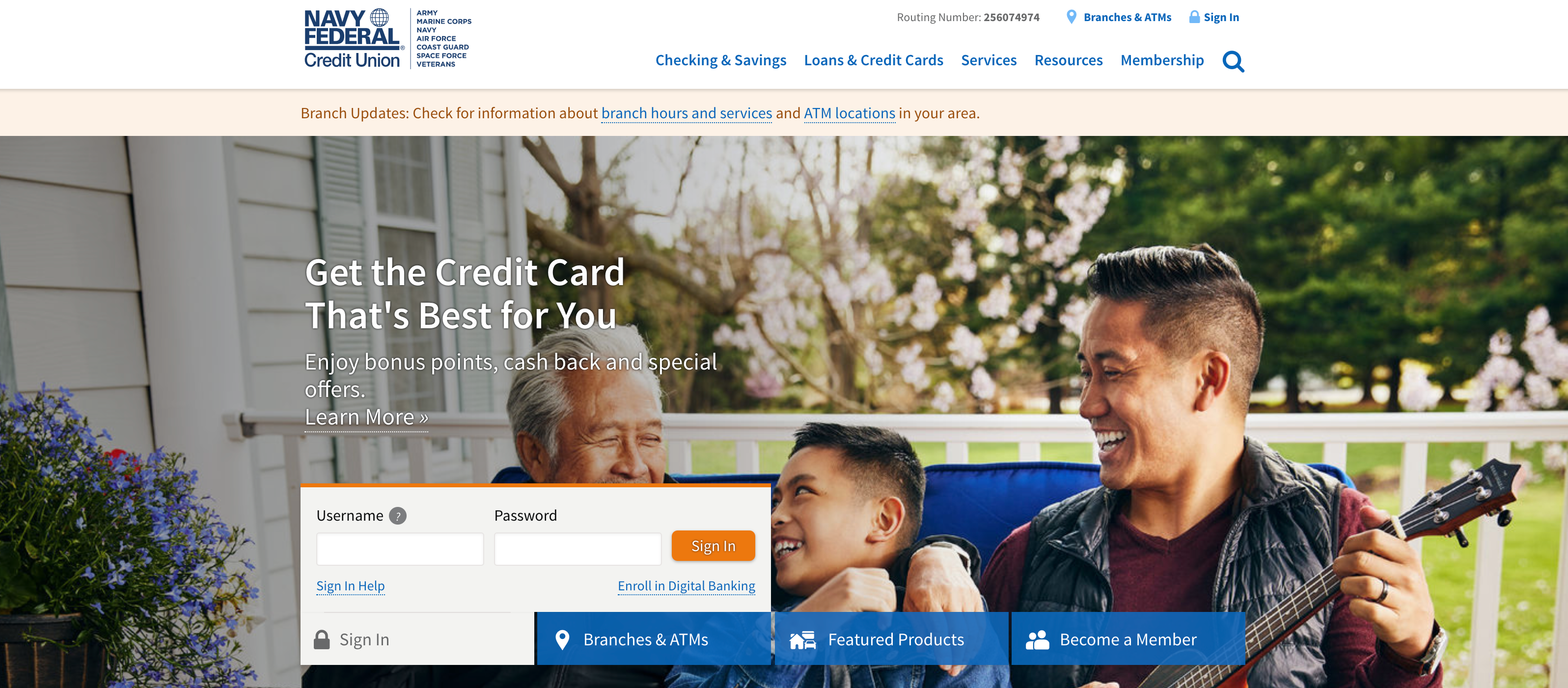 Source: NFCU website
The Navy Federal Credit Union (NFCU), which was founded in 1933 and has a customer base of over 9 million, serves the unique needs of active-duty and former military service members as well as their extended family members. Active-duty members of the Army, Marine Corps, Navy, Coast Guard, National Guard and S–pace Force as well as retired and Veterans can access a range of products and services meeting their needs and those of their close family. From checking and savings accounts to debit cards with Zero liability protection and loans with exclusive benefits for members of the bank, ex-military customers can have their unique needs met by this Credit Union.
Flowe/Aspiration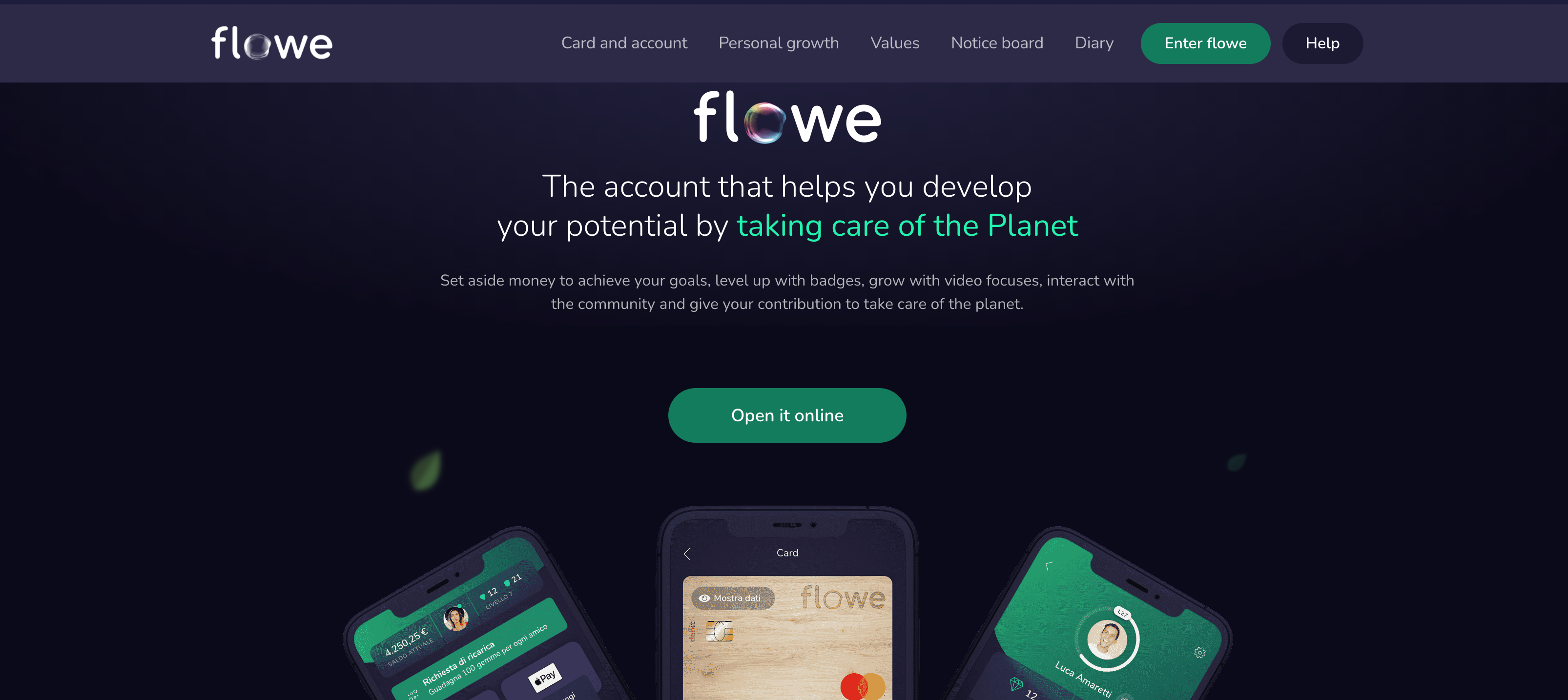 Source: Flowe website
The Italian digital bank targets environmentally-conscious customers and joins a number of banks that actively help customers battle climate change. With a wooden debit card that meets strict environmental standards, the ability to plant trees in Guatemala at the customer's request and an overview of the carbon footprint of your financial activities, Flowe wants to attract customers that want their banking to be green.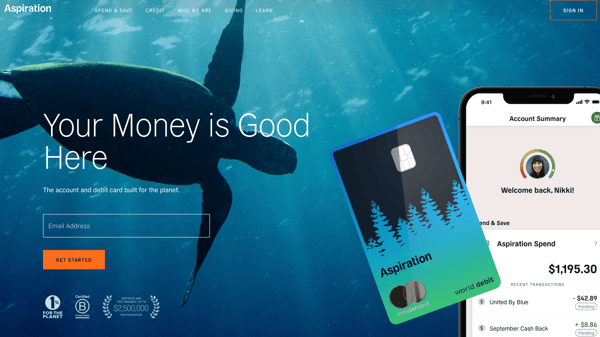 Source: Aspiration website
As with Flowe, Challenger Aspiration targets the planet-conscious customers. They offer fossil fuel-free deposits and the calculation of the customers' monthly gas purchases for which carbon offsets will be bought to make their driving carbon-neutral. In addition each time customers swipe their card to pay anywhere their money will be rounded up towards the nearest dollar and be used to plant a tree.
Majority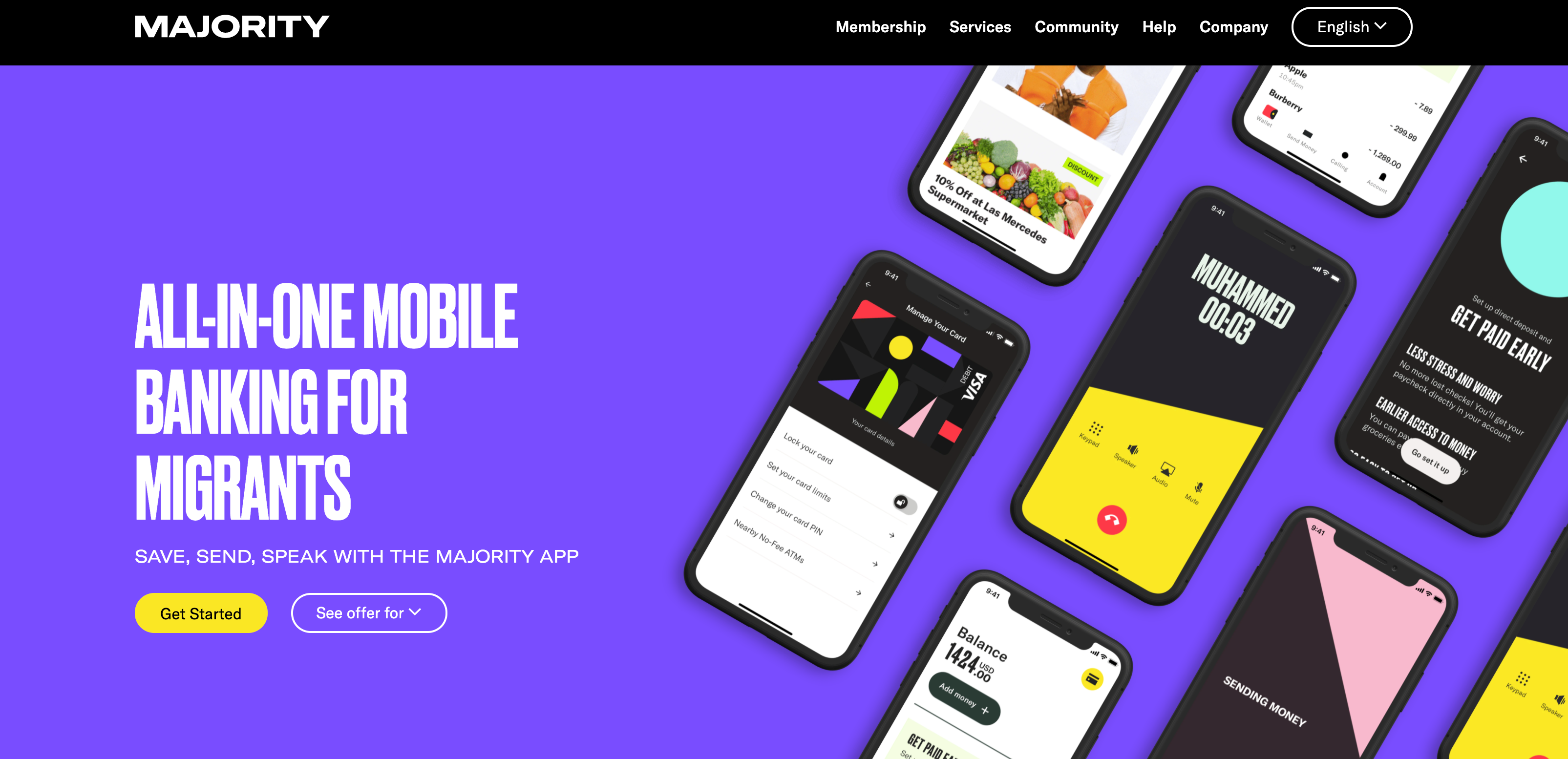 Source: Majority website
The US Challenger which has just exited beta testing and is available for customers widely focuses primarily on immigrants. It offers standard products such as a debit card and two days early paycheck as well as local community discounts. But, having listened and understood the needs of their primary target audience they also offer fee-free transfers and instant mobile top-ups abroad so customers can sen money to their family members in another country in their local currency. Additionally the Challenger offers low-cost international calling to several countries to its members.
These 7 banks have carefully considered who their target audience is and answered the question of who their customer base is. This way, they have managed to understand the unique needs of these audiences and create and design products that are appropriate for them and successfully solve their problems.
Knowing their target segment, they were able to research and identify their biggest pain points and address them for their current and future customers. This is a sure-fire way to offer banking products and services that your customers will truly desire and line up to experience.
Want to know how customers experience your digital banking?
Then explore today and see how the average customer or any customer you need to cater experiences your offerings.