Competitor analysis sets the tone for a smooth digital banking product development. It can however sometimes be inconclusive and leave you with a limited view of what your competitors are offering. Other banks and fintechs in your market have rolled out a great feature and you realize that too late, when you are already hemorrhaging customers.
Your team is burned out trying to monitor the competitors one by one with ineffective research tools. Your competitors are always evolving while you are stuck behind still looking for those missing features with one eye closed.
This can be frustrating and completely counter-productive at a time when you most need to have a clear overview of your market to formulate an action plan. Understanding the importance of proper competitor research, Scientia can enhance your research efforts with
. The digital banking research platform that analyzes and evaluates the UX of banks and fintechs worldwide.
Know all your competitors
Begin by discovering who your real competitors are in your market. Expand your competitive research beyond the major players in your market and include the direct or indirect competitors. Through
reports, quickly discover these banks that you didn't consider immediate competitors but excel in meeting customer needs right now. Benchmark yourself against other banks and fintechs in your market, and know where your products stand in the market. Factor in size, alikeness, feature offered and UX to have a complete comparative analysis overview of every bank and fintech catering the same customers as yours.
Understand your place in the market

By joining
you will be able to have an analytical overview of all the digital features every competitor offers. Discover if you meet the point of parity in your market, what features you are missing that your competitors offer and which audience needs in the market you cater better. Decode these actionable data to sharpen your competitor analysis by seeing where they excel and learn from their mistakes. This way, you can easily pinpoint the areas your product needs improvement.
Get customer-centric insights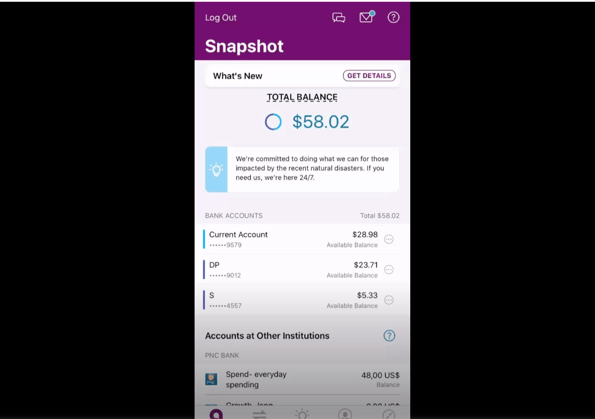 Using the platform's walkthrough videos of competitors' user journeys, go behind their login screens and know how their customers experience them. With UX-scored flowcharts that showcase customer friction and pain points see step-by-step what users must do to perform and action. This way you can discover how user friendly your competitors' user journeys are and how yours stack up against them. Create an action plan to make your services stand out.
Detailed gap analysis

Once you know who your all your competitors are and what needs to be improved, it's time your digital banking becomes unchallenged in your market. Combine the thorough feature and UX analysis of all your competitors and map out the state of your market. Discover gaps in customer needs that have not been catered yet and use them to your advantage. Go a step further and find out the best user journeys and features that customers love worldwide. Introduce features and user journeys in your market that will put you ahead of your competitors and at the forefront of innovation.
Stay in the know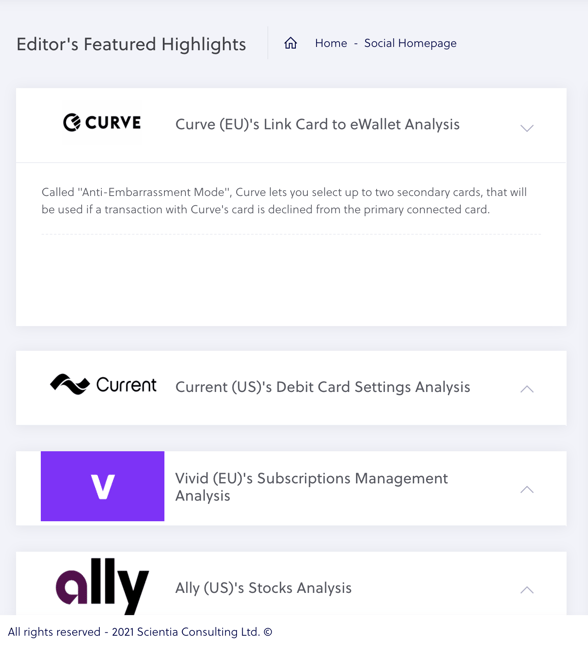 No more limited to parts of the market reports that are not tailored to your specific needs and quickly become outdated. By signing for FinTech Insights you will have access to an "alive" platform with continuously updated data. Simply login and know the latest developments and trends as well as how they are implemented in your market and the world. Get what was missing from your news feed: not just the knowledge that a new feature was released but how it was designed and how well. You will never miss an update in your market with our weekly trends updates or through your monthly workshops. Have a question about your competitors or any other bank or fintech you are monitoring? Just ask any of our analysts and they will make sure your questions are fully answered.
Book
today, and see your competitor analysis simplified and your digital banking product development streamlined.