Understanding Latin America: how is it different from other fintech markets?
Before we dive into the results, it's worth pointing out that Latin American digital banking customers have a somewhat different attitude to fintech compared to Europeans or Americans.
Historically, the region has had a
much larger percentage of the population
who were unbanked. This is partly due to lack of trust in the traditional financial system, and partly because traditional banking is prohibitively expensive. The typical credit card interest rate in Brazil, for instance, is
417.4% a year
— one of the highest in the world.
Will this wider context impact Revolut's chances of success?
While it'll likely play a part, research suggests Brazilians aren't any more or less brand-loyal than customers in other markets.
If anything,
value is important to them
. So if a competitor comes along that has a better product, and the switching costs are low enough to make the change worthwhile, there's a good chance many will consider it.
So does Revolut have what it takes to persuade them to make the move?
Let's find out.
The head-to- head comparison: which app has more features, Revolut or Nubank?
Revolut's standard app is significantly more feature-rich than Nubank's, but many of these features won't be available in Brazil, at least for the foreseeable future. As a result, Nubank and Revolut's current Brazilian iteration are more evenly matched than they'd be otherwise.
Revolut Brazil has two distinct advantages over Nubank:
It supports more cryptocurrencies
It offers multi-currency accounts, while Nubank doesn't
Nubank, on the other hand:
Offers interest-bearing savings accounts in local currency, while Revolut offers savings accounts only in foreign currency without interest
Offers stocks alongside its more limited cryptocurrency offering
Offers credit cards, while Revolut doesn't. Given how expensive and inaccessible traditional credit cards are in Brazil, this feature gives Nubank a considerable edge. That said, Revolut has

obtained a credit license

, which means it might be gearing up to offer them in the future.
It's worth noting that Revolut's card supports transactions in foreign currencies but not in Brazilian Real, while Nubank's card supports local and international transactions only in Brazilian Real.
Cross-border ecommerce is a significant growth area in Brazil. So it might well be that many Brazilians will use the two apps concurrently — Revolut for international online shopping, and Nubank for local purchases.
It will be interesting to see what happens should Revolut add local payment capabilities to their card.
How does Revolut's standard app compare to Nubank?
Needless to say, were Revolut to launch its full-featured standard app in Brazil, we'd be having a very different conversation.
Revolut's account-opening and KYC process scored 695 on our Perfect 1000 scoring system, which deducts points out of 1000 based on how much effort a user must make to complete an action — in this case, open an account and get onboarded.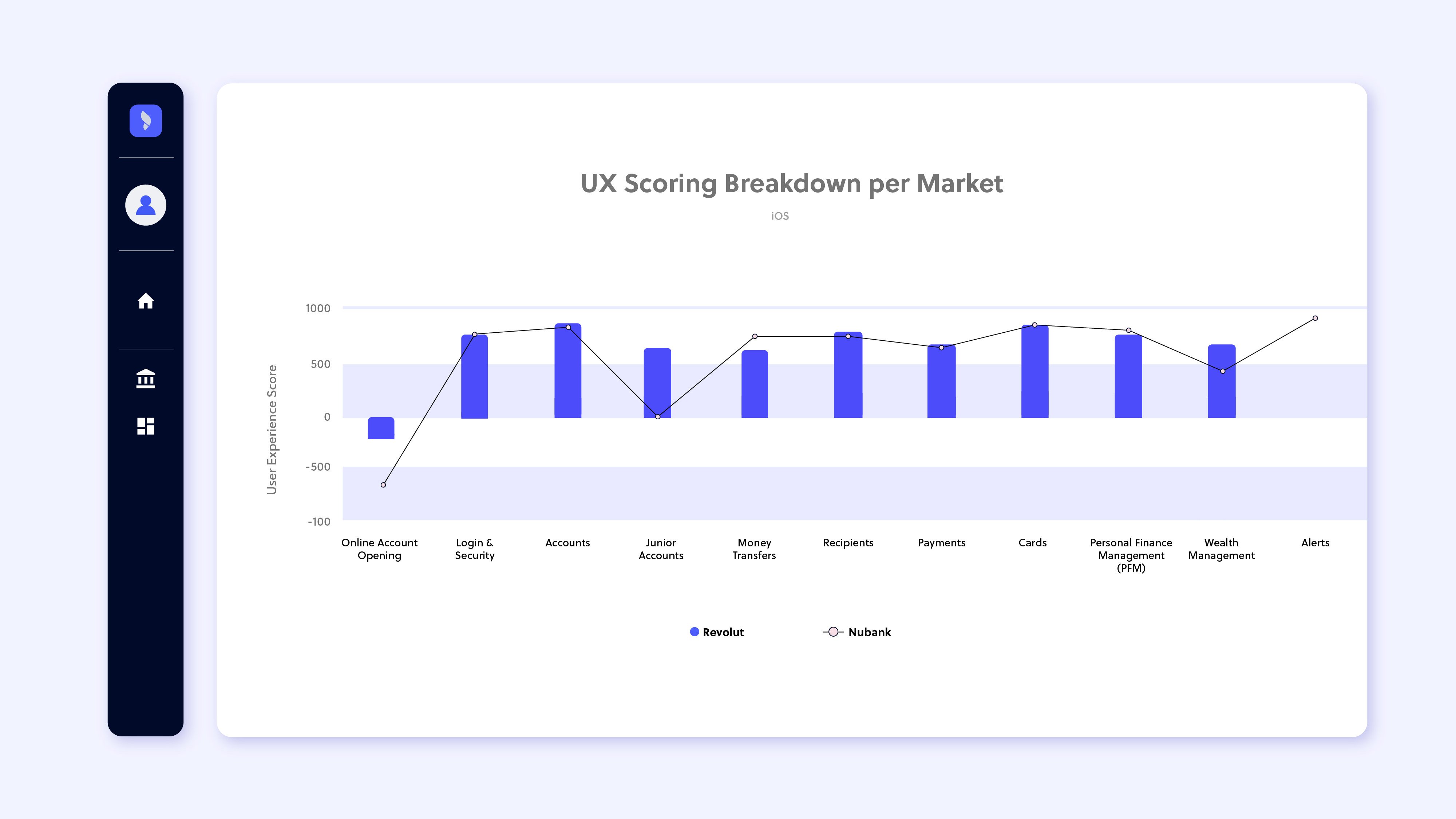 By contrast, Nubank scored a much lower 184, because opening an account involves more steps (though the process is considerably simpler than that of legacy Brazilian banks).
This is not to say Revolut outcompetes Nubank on user-friendliness across the board. The two apps' UX scores are very close in other key categories — login and security, accounts, recipients, money transfers, payments, and cards.
Their overall UX scores are very close, too, with Revolut's a slightly higher 747 to Nubank's 739.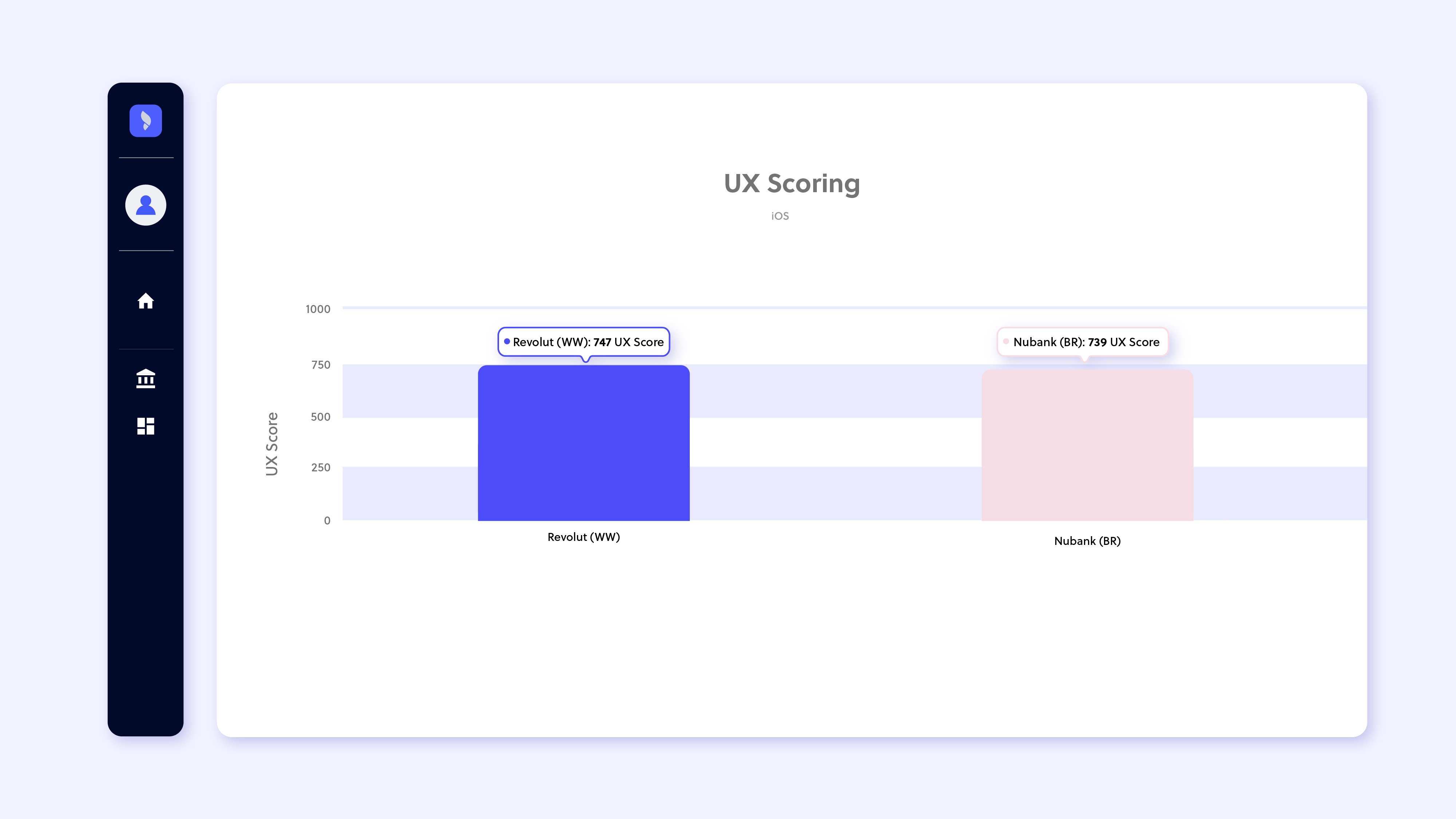 When it comes to features and functionality, Revolut's standard app has a distinct advantage over Nubank in the following areas:
Money transfers — Revolut's Brazilian app is quite close to Nubank. But Revolut's standard app has 68 unique features to Nubank's 11, with another 34 in common
Accounts, where Revolut's standard app has 51 unique features while Nubank has 8
Cards. Here, Revolut's standard app has 49 unique features to Nubank's 9
Junior accounts. Revolut makes it possible to open a junior account from within the parent's app. In comparison, with Nubank, while the process starts in the parent's app, the child has to download the app and set up a separate account to complete the process.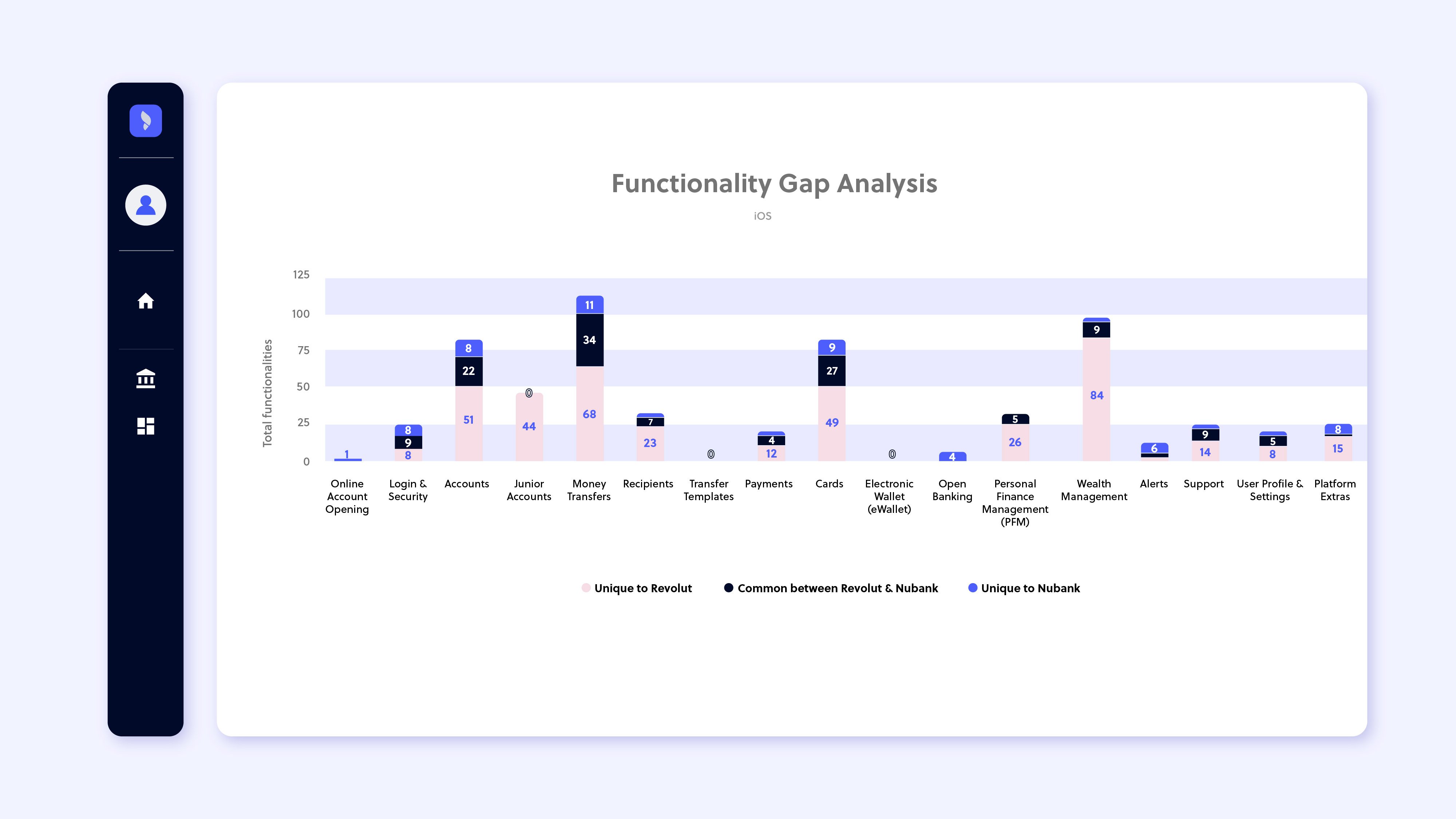 Revolut's place in the wider Latin American market
Looking beyond Brazil and to the Latin American market as a whole, Revolut's standard app for example has thirteen of the seventeen uncommon online payment features in Latin America. So, were Revolut to launch the full-version of its app, it would be the most feature-rich in the region.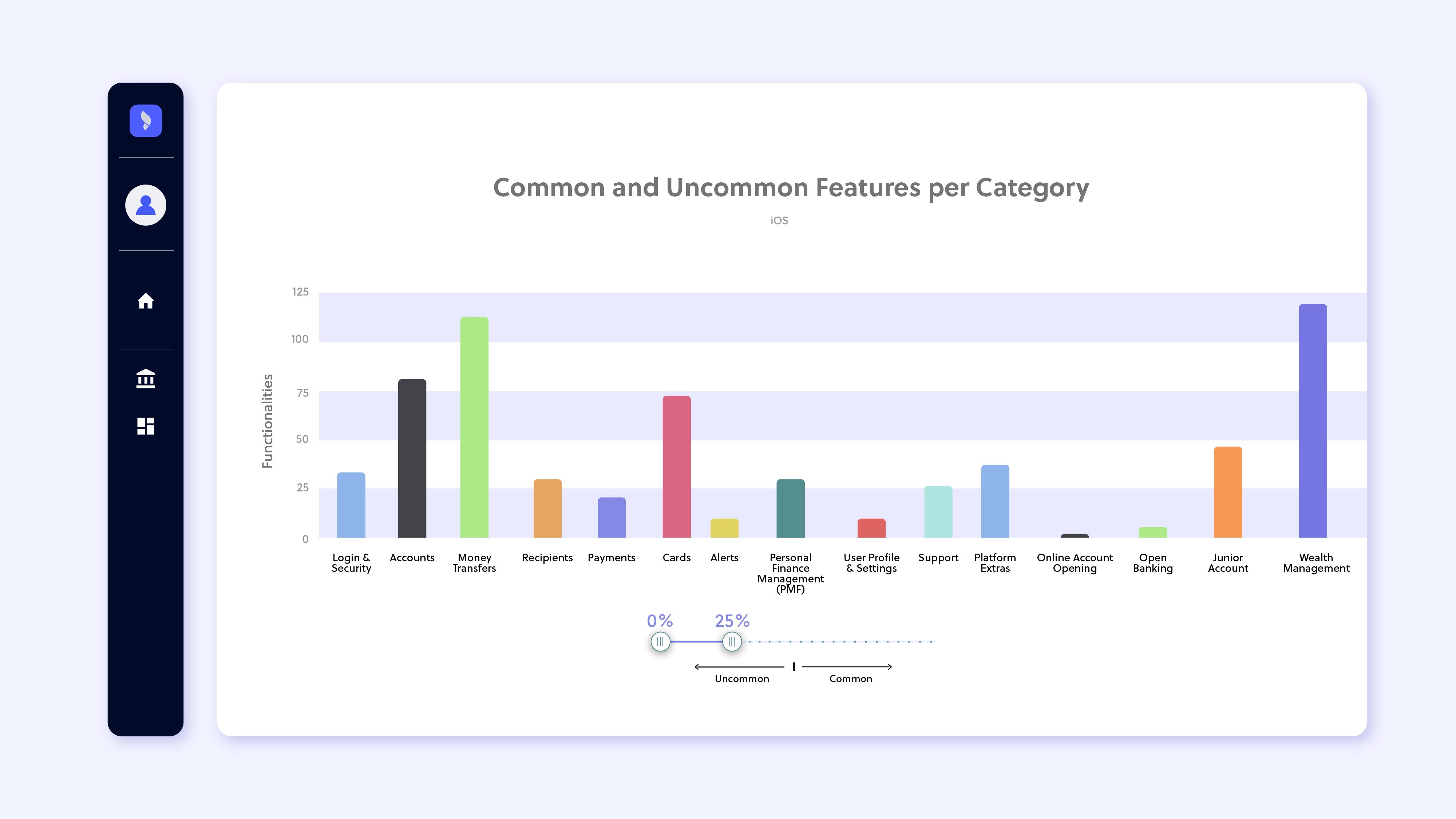 Other areas where Revolut's standard app would stand head and shoulders above the competition are:
Money transfers — 48 unique features compared to 22 in the rest of the market,
Cards — 34 unique features compared to 23 in the rest of the market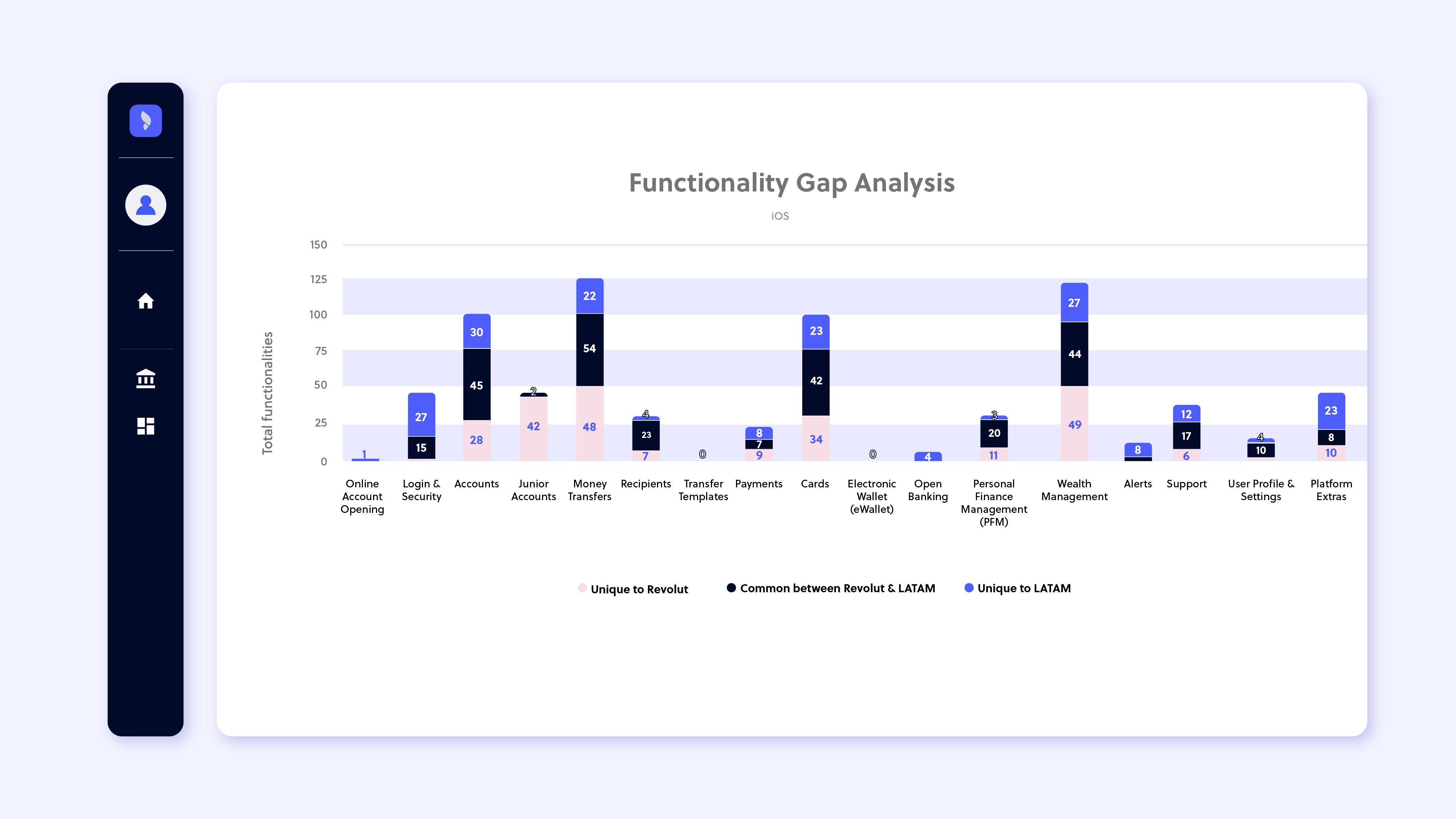 Interestingly, but not surprisingly, seeing as ease of access is hugely important in Latin America, Revolut faces stiff competition when it comes to its UX score.
While it won the head-to-head battle with Nubank, it's by no means the app with the smoothest UX on the market, with Argentina's Naranja X and Uala, Brazil's C6, and Mexico's Albo, Flink, and Klar all scoring higher on our Perfect 1000 system.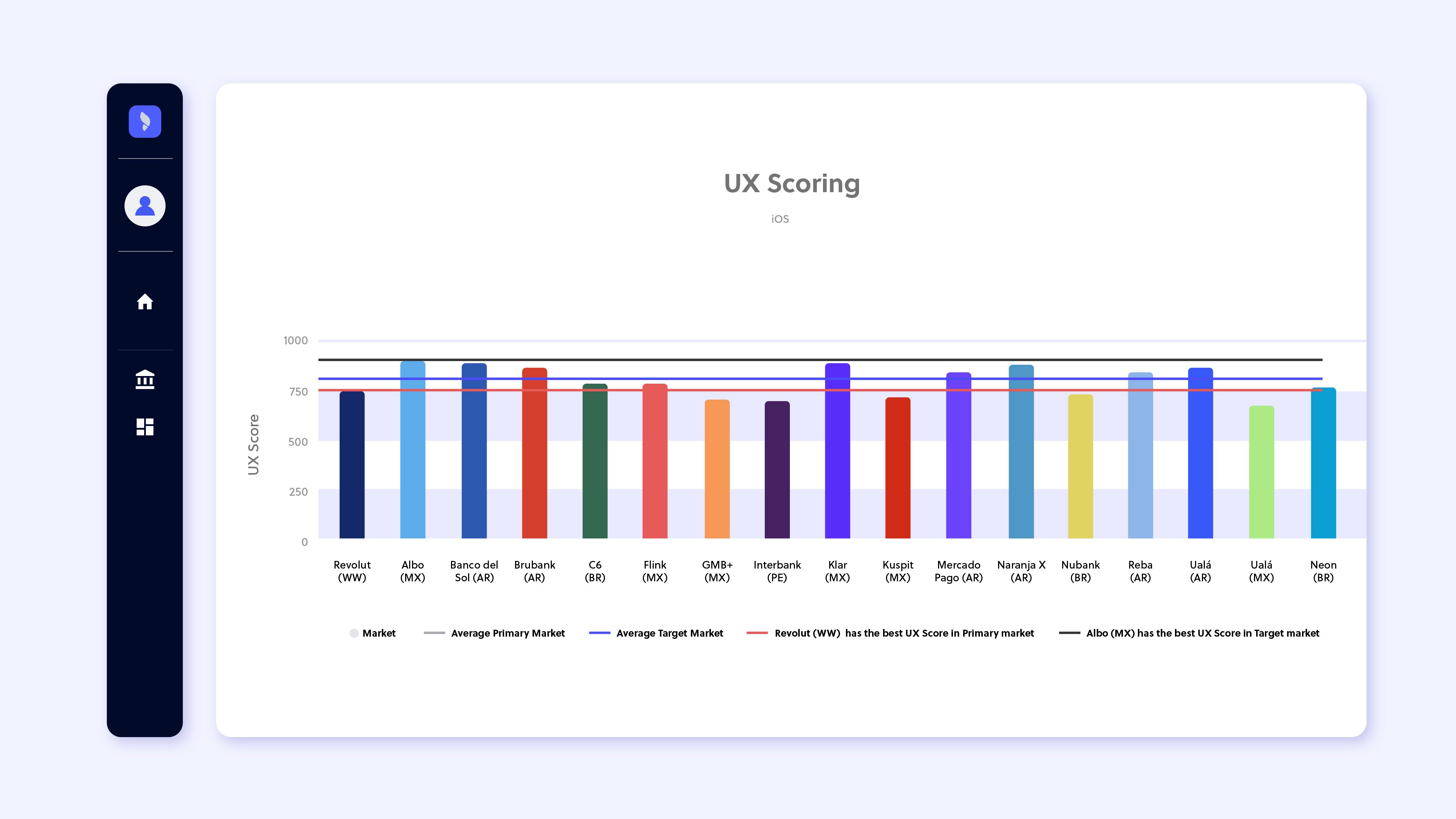 Our verdict: There's still time… but you'd better watch out, Nubank!
On paper, Revolut promises to offer a strong alternative to what was previously the region's undisputed fintech powerhouse. But while it offers a high quality UX and low cost, the limited functionality it has launched with means it's still very much anyone's game.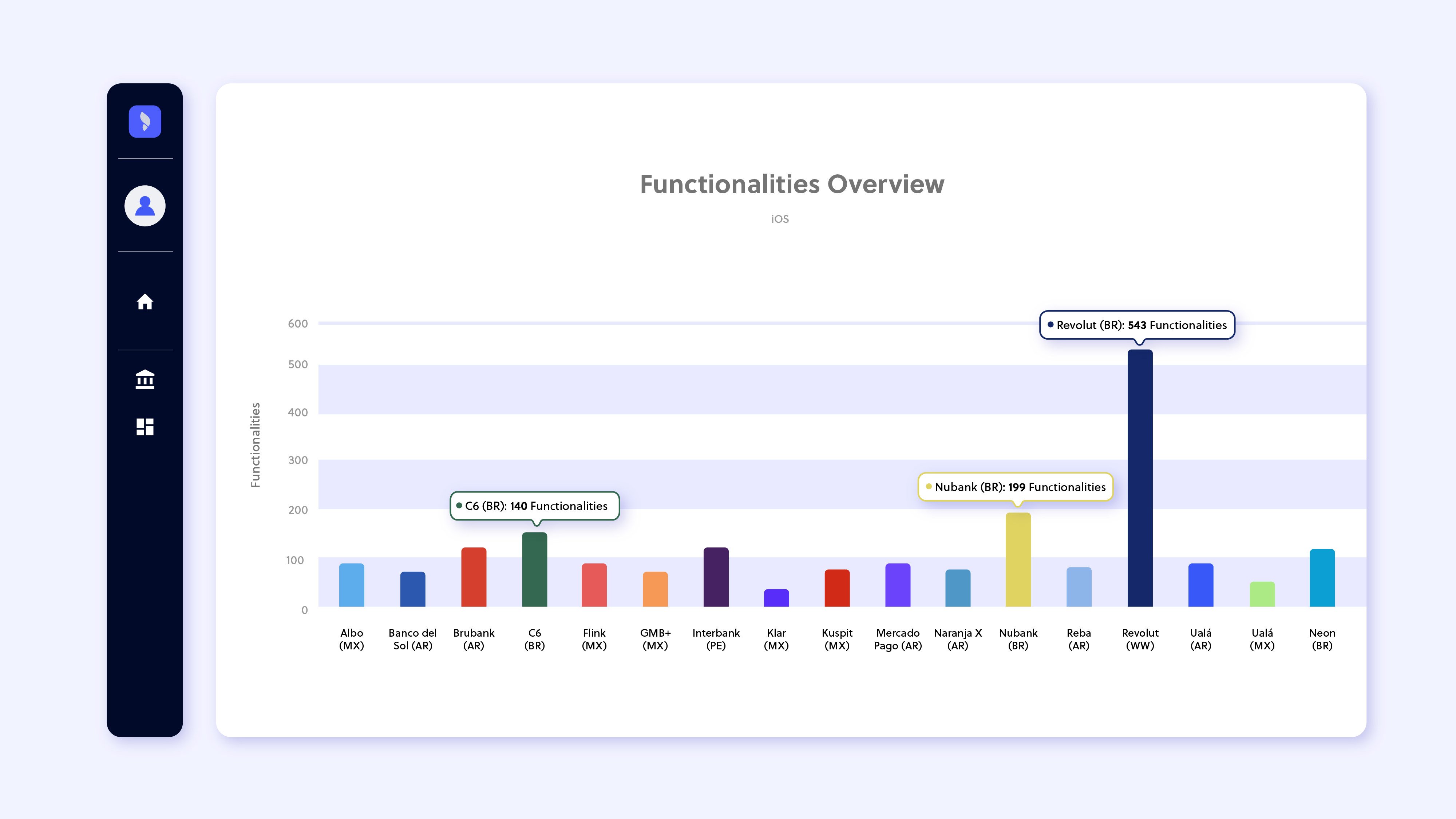 Will it trigger a mass exodus of customers and decimate Nubank's market share once it releases all 543 of its functionalities?
Time will tell.
What's for sure is that Nubank better roll up its sleeves and get to work beefing up its digital banking offering.
Want to see where you stand compared to your biggest competitors or the rest of your market?
Book a free demo to explore FinTech Insights