Another month, another FinTech Bite. As always we will be discussing what has been most exciting and intriguing to our analysts team.
In previous FinTech Bites, we looked at what excited more our team of analysts:
This months' topic: Alerts
What has been the most discussed topic among the people that support the
' digital banking research platform and analyze the banks worldwide is digital banking Alerts. They represent notifications that customers receive either as emails, as SMS in their mobile numbers or as push notifications from digital banking mobile applications or in-app messages. According to their preferences customers can set up to receive or not all available notification alerts for their accounts.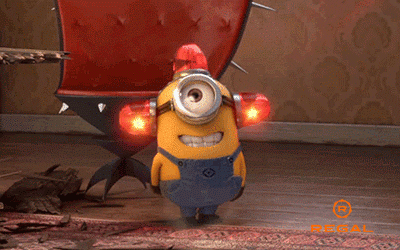 Why do customers need Alerts?
Alerts function as the first line for customers to be notified about anything happening to their bank accounts. Through clever notifications customers can be informed about suspicious activity in their accounts potentially catching fraud attempts early or avoiding them completely.
Letting your customers know about any transaction processed through the account, any changes essentially puts them at the driver seat of their security. They feel safer and more protected as their chosen bank informs them immediately about any change in their accounts.
It also shows that customer safety and security are at the core of their relationship. It is a steady trust-builder between customers and financial institutions
Types of Alerts
Transaction alerts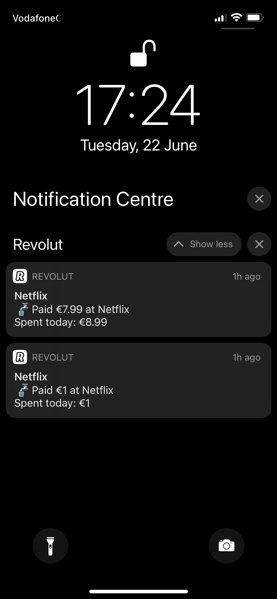 Transaction alert in Revolut
This refers to the messages customers receive whenever they have performed a transaction or have been the recipients of a payment or transaction. It can also include notifications alerts about recurring transfers, card payments as well as direct debit transactions
Overdraft alerts
This category incorporates all messages sent regarding overall overdraft. This means alerts about a potential overdraft happening in the near future due to low balance in a deposit account or an alert notifying customers that they have just passed into overdraft.
Balance alerts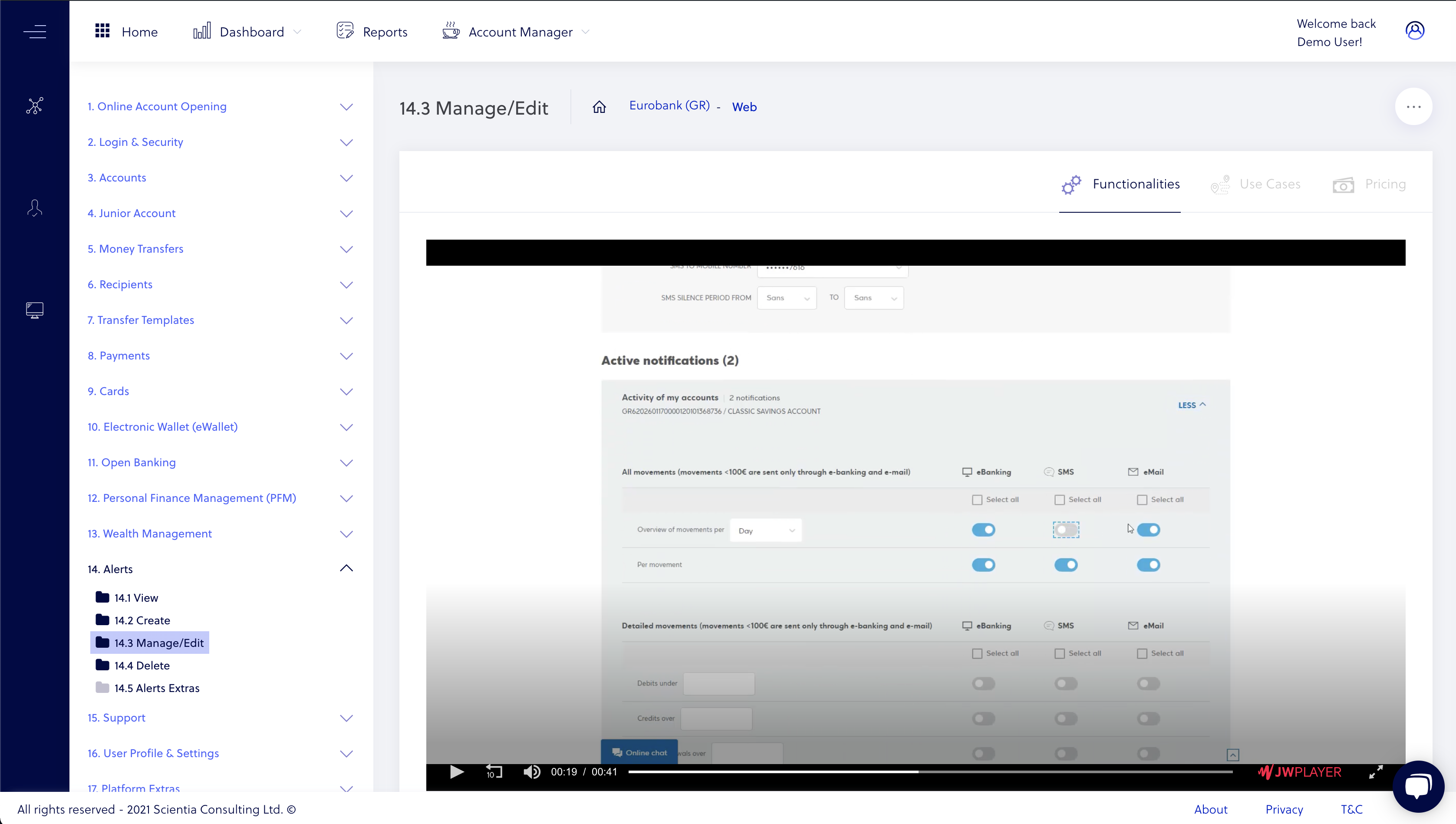 Balance alert in Eurobank (GR)
Customers receive a text, email or push notification about the current state of their balance in any account they hold. Additionally, they can receive notifications when the amount falls below a certain threshold they have indicated they want to be notified about.
Suspicious activity alerts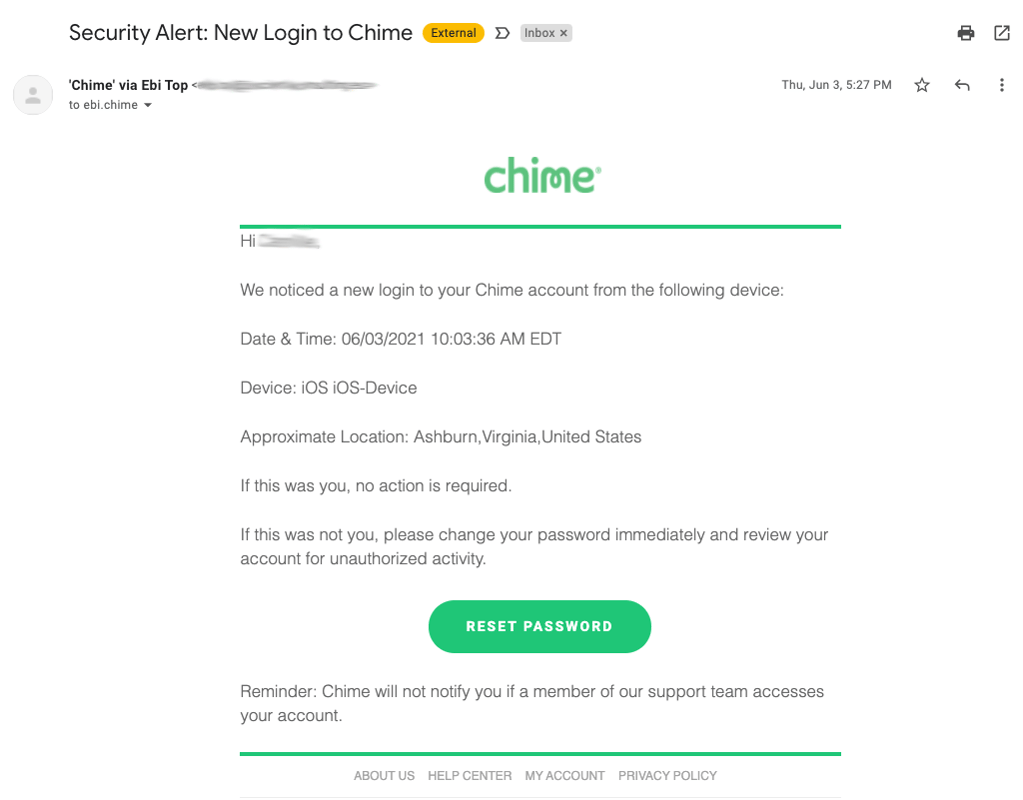 Suspicious activity alert in Chime
Whenever an unauthorized transaction or a login from a different device that they have used so far has been noticed by the system, users will receive an alert to notify them of that. Then customers can take the appropriate action to rectify the situation and safeguard their account.
Deposit check alerts
This final category refers to users that have deposited a check into their accounts. They will get notified once the transaction has been processed.
A bit more about alerts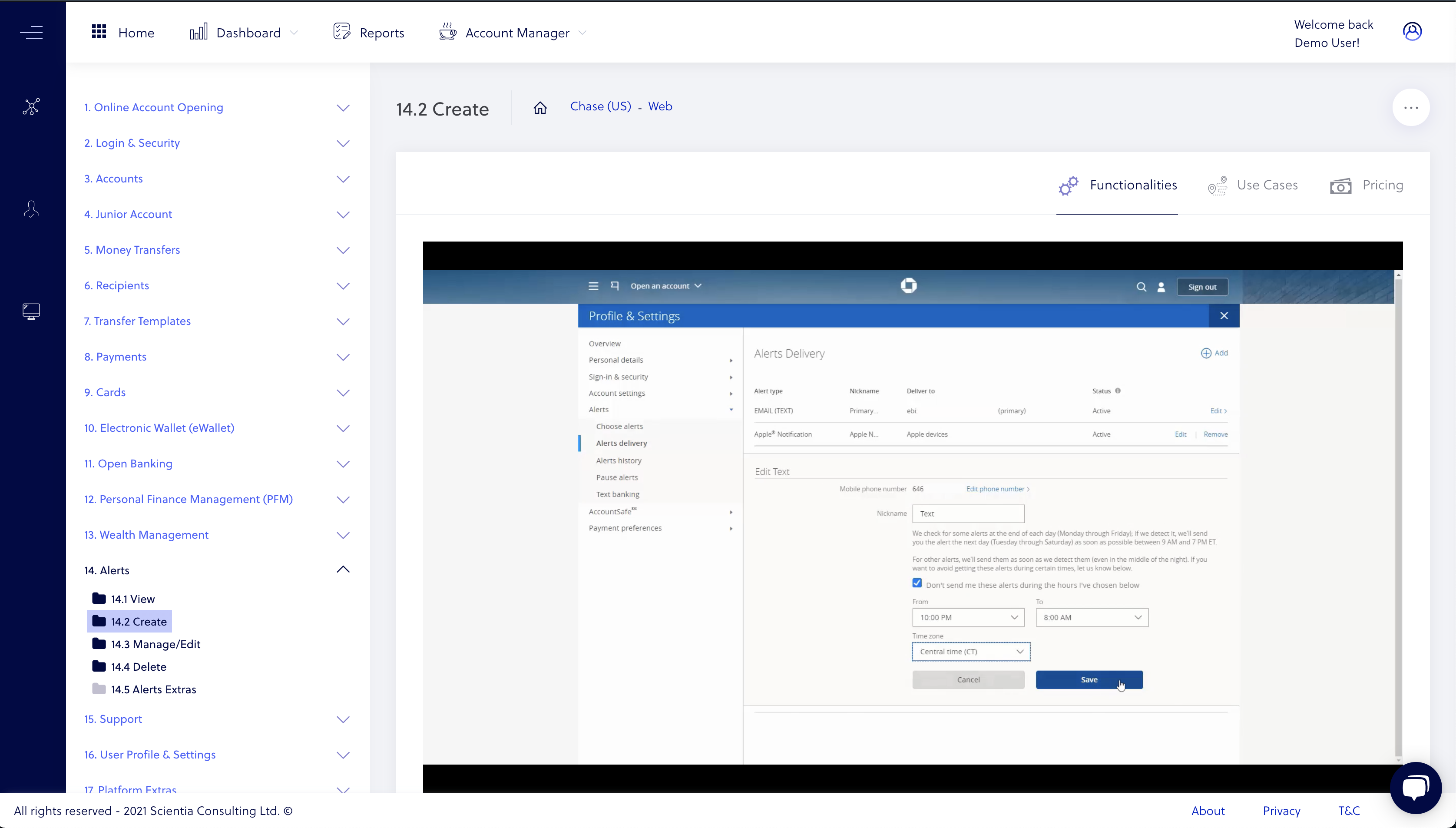 Choose when not to receive alerts in Chase
A few banks allow customers to choose the time of day they will receive their alerts. For example, Chase bank users can indicate which hours they would not like to be disturbed by such notifications and what time it would suit them to receive them.
To minimize the shock factor of receiving an alert and to appeal to imagery fans, some financial institutions have incorporated emojis and gifs. An emoji of a smiling face can be reassuring when your bank has processed a payment or when they have identified you as the person logging in from a new device. At the same time, receiving money from a friend for a dinner you had together and split the check will never be funnier than accompanied with a gif of raining money.
This concludes this month's FinTech bites. Alerts are extremely important for customers as it allows them to feel in control of their security and safety. Providing a variety of them that they can select from to receive as they wish and at a time that it won't be intrusive it's important in keeping them satisfied.
Too many alerts can be annoying, especially if they can't be turned off and adjusted to the customers needs. This is why it is vital to provide customers with the ability to schedule their routine overview alerts and opt in and out whenever they wish.
Wish to know how to offer alerts customers will appreciate and opt in?
Then head over to and discover these user journeys and more that will captivate your customers with your digital banking.
Read more Fintech Bites:
Ranking of Functionalities of UK High Street Bank
5 Key Functionalities in Junior Accounts
"Split the bill" functionality in the US market
Functionality Ranking – USA Challenger Banks